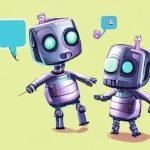 On numerous occasions during Star Trek:...
Do you want to sell us something?
Don't bother. We don't buy anything.
Do you want to set up an analyst briefing or pitch us a story?
Please see the pitch instructions on the Intellyx site.
Do you want to hire Jason Bloomberg to speak at your event?
Please contact him at jason@intellyx.com.